Air Compression Massager for Neck, Lumbar & Back Support
Model No.

KN-0721

Made in

China
Two Ways Air Massage Cushion
Spec
Type:Massager Cushion,Massager Pillow
Key Features
Air compression massager is mainly used for neck, shoulder, lumbar and back support to reach the massage and stretch effects. The massage cushion can also activate blood circulation and relieve fatigue. Contact us to get more information.

New ideas of lumbar, shoulder and neck all-inclusive massage, to solve the fatigue and pain problems of phubbers nowadays.
[*] Patented in Taiwan, China, Japan, South Korea, United States, Europe, etc.
Sitting for Long Time
Phubbers
Office Workers
Long-Distance Driving
For Health Care
For Beauty
Use the interaction of airbags to relax your lumbar, back, shoulders and neck for activating blood circulation and relieving fatigue. The massage cushion can also improve the fatigue caused by sitting for a long time when working and the phubbers after-effects caused by using 3C products.
The microcomputer controls six stages of air compression inflation and sets three-stage function mode and force to make the lumbar and shoulders stretch.
The distance of the machine body between lumbar and neck can be adjusted by the elastic shift to fit the diverse of body type.
The user can use in two postures, sitting or lying.
Input voltage is DC.12V-1A, manual and auto can be selected with three different functions and six modes, turned off automatically in 15 minutes. Easy operation and simple use.
The interaction of airbags can relax the lumbar and neck by inflation and de deflation to reach the massage and stretch effects.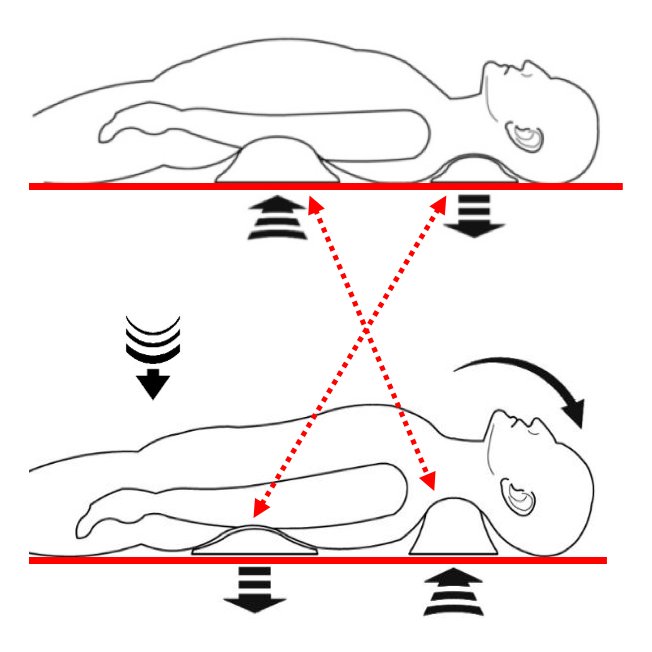 ▾ Use When Lying ▾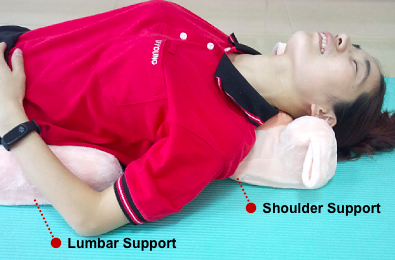 ▾ Use When Sitting ▾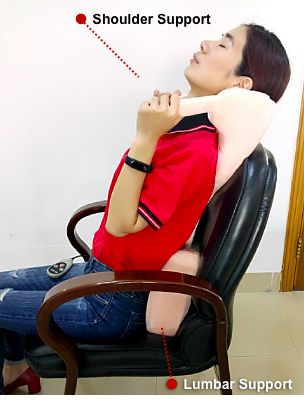 ---
You may also like
Recommendations
---
Small Order Recommendation